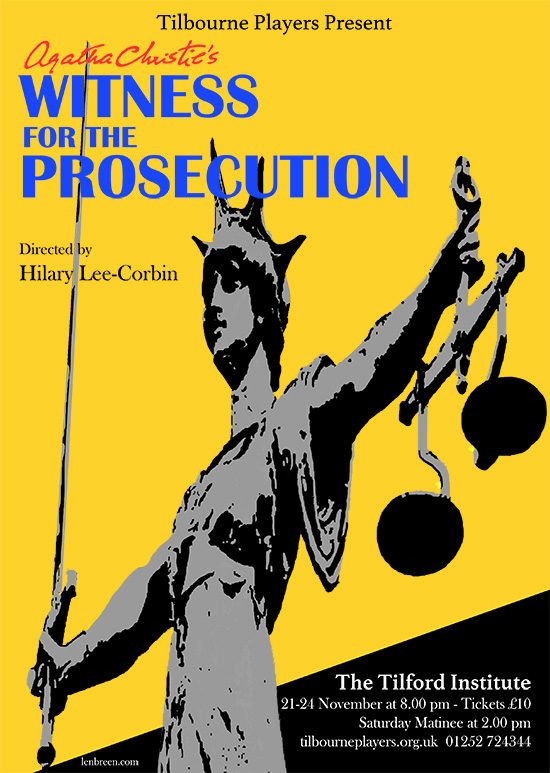 Our next production will be Witness for the Prosecution by Agatha Christie, directed by Hilary Lee-Corbin.
This should be real thriller of a play, with all the plot twists you would expect from Agatha Christie.
Performances take place on 21st-24th of November, 8:00pm at the Tilford Institute, with a matinee at 2:00pm on Saturday 24th.
or by phone on 01252 724344 - tickets cost £10. Click here for details.
Autumn One-Act Plays
Our one-act play evening contained two plays: In by the Half by Jimmie Chinn, directed by Sara Wilson-Soppitt, and Don't go to Bed Angry, the first production of a new play by local playwright Holly Whinney, directed by Ruth Ahmed. A very enjoyable evening was had by all.
Tilbourne Players
An enthusiastic group, we put on three productions a year at the Tilford Institute, near Farnham, Surrey.
If you would like to receive 'Dramatic News', an occasional newsletter with details of all our future plays and events, please send an email to contacts@tilbourneplayers.org.uk to be added to the mailing list.